Cancer Research UK London Winter Run 2023
23 Jan 2023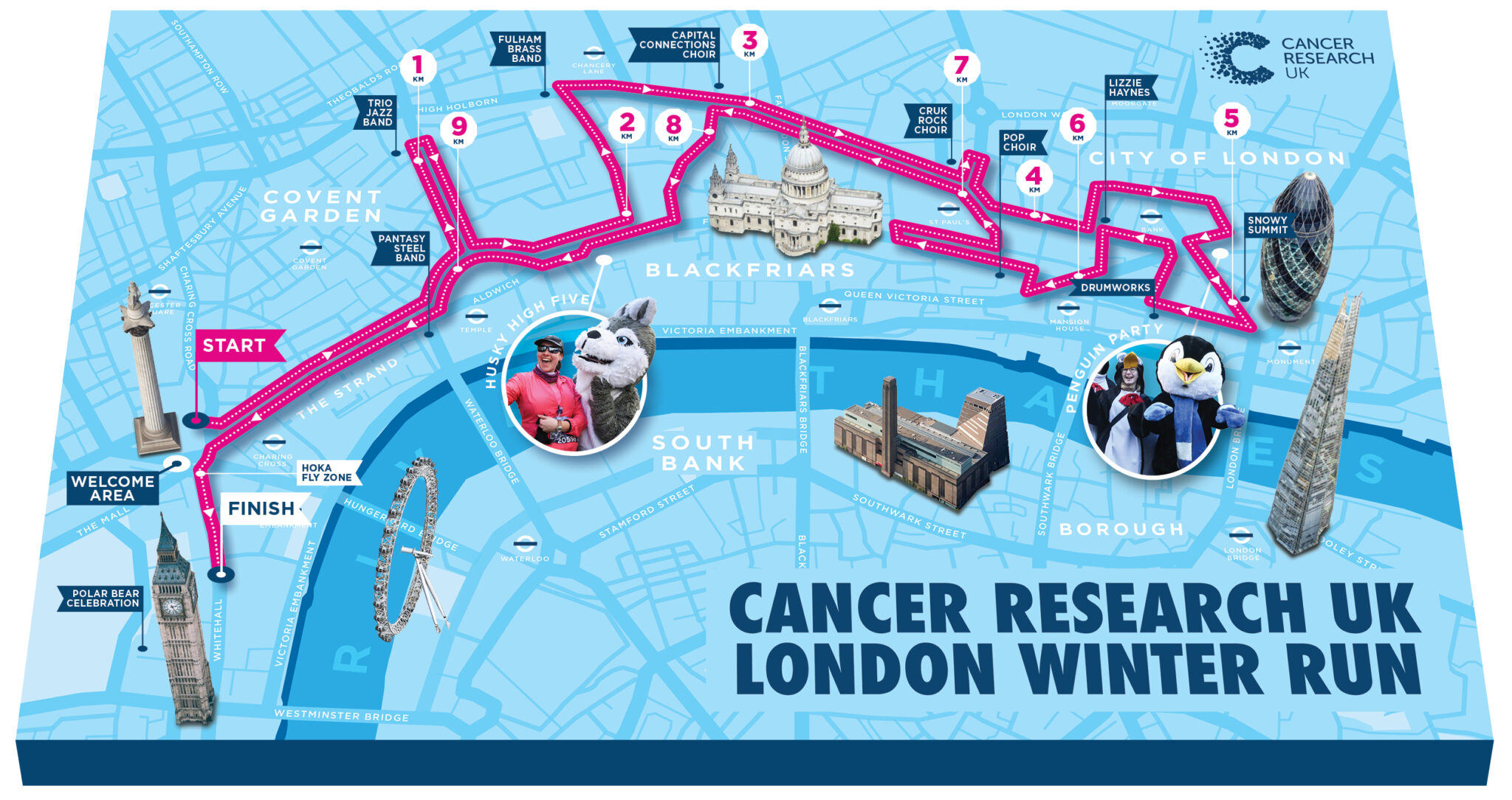 I will be running in the Cancer Research London Winter Run on February 5th 2023. This is a 10KM run around various sites in London in aid of helping fun research into Cancer treatments.
Over the last year I have got back into running, mostly during my lunch time and only for a distance of about 5KM so this run will be a little bit of a challenge for me! Especially after mildly spraining my ankle during my training on the 9th of January! Thankfully, I was able to complete a 5KM run today, so I am definitely going to give it my all on the 5th.
If you could spare some change please donate at my fundraising page, even just £5 can make a difference in the fight against cancer!